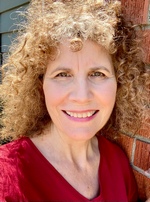 Laurie Freitag is an iPhone photographer specializing in documenting children and their habitats in Los Angeles, California. As a nanny she has intimate access to children and feels she is a witness to the countless moments that the child won't remember.
She is
based in Los Angeles, California. Her early years, spent in the Bronx, Coney Island & Far Rockaway N.Y. influence her work with themes of childhood, memory & mortality.
Her series, 'The Lost Years' and 'In the Garden at Chislehurst' have been exhibited internationally in galleries from Los Angeles to Greece, Paris and Barcelona. Her documentary work with children won the Julia Margaret Cameron Award for Women in 2022.
'In the Garden at Chislehurst' AND 'We are Stardust, We are Golden' are represented by the Susan Spiritus Gallery.
http://susanspiritusgallery.com/artist/laurie-freitag/
-Listed as 1 of 20 best female photographers for 2021 ('The Lost Years' series) by The Phoblographer Magazine.
-Named Top 100 YourDailyPhotograph, 2023, 2022 where her work has sold numerous times to private collectors via Daniel Miller of the Duncan Miller Gallery in Los Angeles.
See this work here:
https://shop.yourdailyphotograph.com/collections/freitag-lauri
e
-Founder and Director of L.A. Photo Curator & N.Y. Photo Curator, online international competitions that promote emerging photographers with 20% of each competition's fees donated to various charities.
---------------------------------------------
The Work:
'THE LOST YEARS'
documents the years that most adults won't remember, the years before the age of seven-years-old.
I was always fascinated with hearing stories about my own childhood growing up in the Bronx, N.Y. but frustrated, because I couldn't remember very much before the age of about five-years-old. Working as a nanny for the past 15 years, I realized that as a photographer, I could do something about that for my young charges.
Though these days parents have plenty of snapshots of special occasions, I feel like I'm witnessing the more special moments. The spontaneous, joyful moments, that speak volumes about not only who the child is...but who that child would become.
'IN THE GARDEN AT CHISLEHURST'
was my navigation
through 2020-2021. My day job is a nanny and by entering the world of a four-year-old I was able to escape the stress of the pandemic and find a beautiful space in the garden, a reminder that beauty is always here for us, no matter what unfortunate circumstance is around us.
It raises the question, do we believe, as Einstein said, "Is the universe a friendly place?" I had forgotten that it was. The news was telling me everyday that it wasn't. So many
deaths. Every sneeze, every cough, was it the pandemic?
Was death closing in? How close could I get to another human? Would this child understand why I was masked, why he couldn't see my smile, why we couldn't hug? What
a way to live!
I was lucky to be in a situation where we could be outside in nature and to remember how lucky I was to live in Los Angeles where we have access to nature most of the 365 days of the year. It was the nature and curiousity of a four-year-old that led me into the world of order and harmony, sunshine and flowers.
As the child played in the dirt pretending to make berry pie, I looked up from my low vantage point and saw these dracaenas and captured the bounty of life above me. I leaned close to the stalks of dracaenas with my iPhone and entered another world.
'WE ARE STARDUST, WE AREGOLDEN​'
addresses my mortality.

Carl Sagan, one of our generation's greatest science educators, said we are stardust. Meaning, most of the atoms in our body were formed inside of stars, supernova, and neutron star collisions.
Those same atoms that make your heart, your brain, your skin, hair, teeth, bones as well as the trees, plants, birds, bees, dogs, cats, squirrels and hippos all share the same atoms that came from the stars.
These particles have been in existence for billions of years and will persist billions of years after we move on.
As I'm reaching my 7th decade my thoughts lean towards leaving. My father, just months before he turned 75, said to me out of the blue, "It goes so fast." He never saw 75.
One morning as I was getting into my car I noticed leaves spread out across the floor of the street. It had rained the night before and these multi-colored leaves were dazzling in the morning light.
I was instantly swept away into a landscape of what appeared to resemble the vastness of the universe.
These leaves, like falling, floating dancing stars, seemed to glide through space, on a timeless path. How I wish I was a floating dancing star.
It's not something we like to think about, the end of our lives and I may not even be near the end of mine, but there is some consolation knowing that poetically as well as scientifically we return to where we came from. We are Stardust, we are golden...
Laurie Freitag